Our annual Women's Bar Leadership Summit will be held in Chicago August 4-5, 2022.
The theme for this year's Summit is "Reconnecting for Excellence" and our programming is designed to motivate women in leadership positions and connect them to the tools necessary for success!
The Summit will begin on Thursday with a GOOD Guys program and a Welcome Networking Reception at the Chicago Bar Association, 321 S. Plymouth Court.
There is no cost for Thursday's GOOD Guys program (3:00 until 5:00 pm) and reception (5:00 until 6:00 pm) but separate registration is required. Click here for the registration form.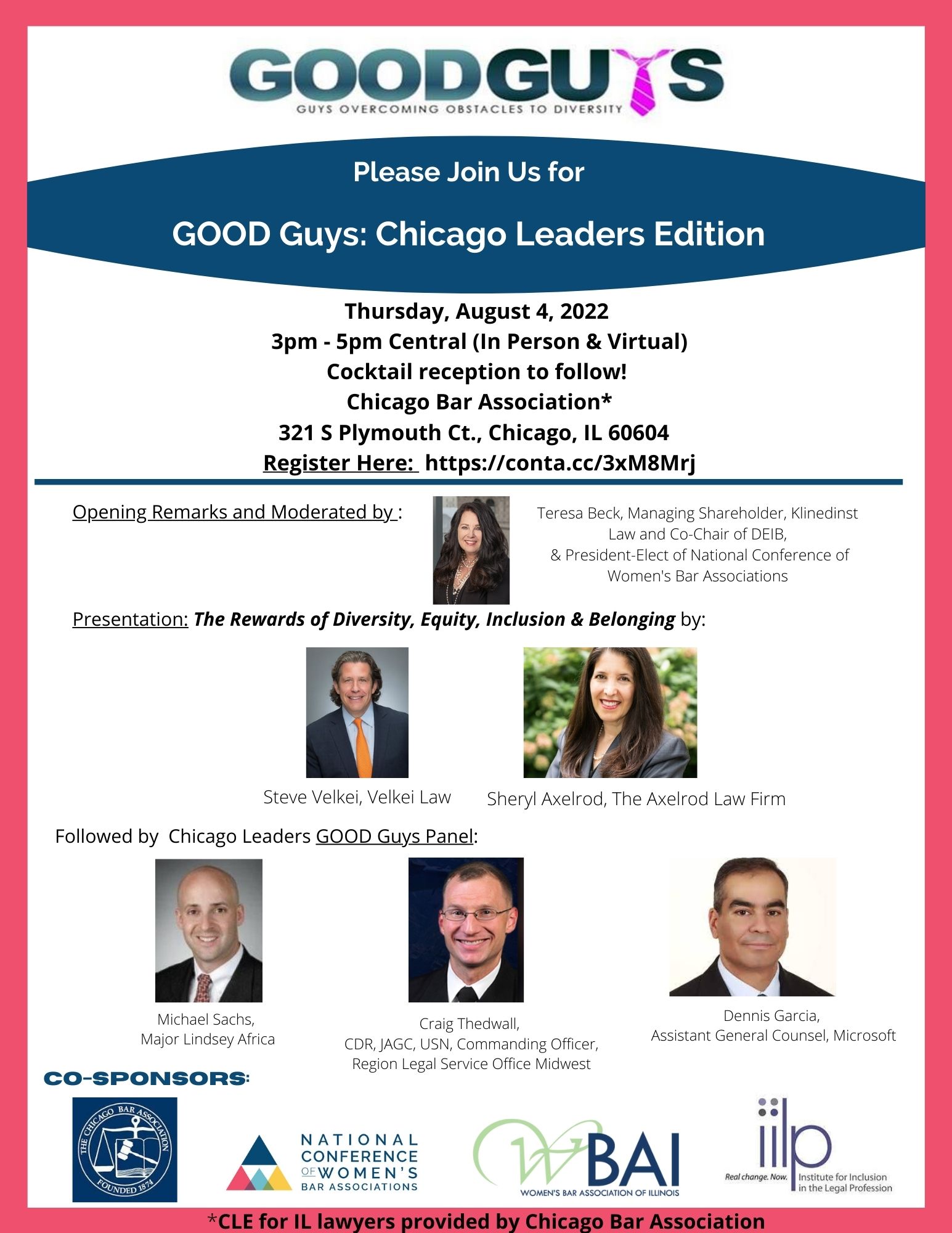 For more information about the Summit, please click here.